Pumpkin Cheesecake Brownies
1 prepared Brownie Mix
1 tsp cinnamon
Mix according to box adding 1 tsp cinnamon.
Cheesecake Batter
6 oz cream cheese, softened
1 egg
1/3 cup sugar
2 TBSP flour
1/2 cup pumpkin
1/4 tsp pure vanilla extract
1/2 tsp cinnamon
1/2 tsp pumpkin pie spice
Preheat oven to 350°. Grease an 8″x8″ square metal pan.
Mix brownie batter and cinnamon in bowl.
In separate bowl, beat together cheesecake batter.
Spread about 2/3 of brownie batter
Swirl together with a skewer or knife.
Bake for 40 minutes, or until center is set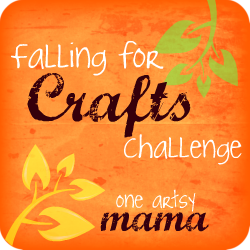 Falling fro Crafts
Pumpkin Addicts
Just Something I Whipped Up